Join NSCI
Welcome! We're glad you're here. We invite you to get a taste of our warm, inclusive, progressive Jewish community by joining us for a Kabbalat Shabbat service or scheduling a visit. Our vibrant, diverse, and multigenerational community draws from Highland Park, Glencoe, Chicago, and other surrounding areas. We pray, learn, celebrate, and mourn together. There are many ways to get involved, from attending services to engaging in tikkun olam (repairing the world) to learning with our incredible clergy and guest teachers, and so much more. We welcome you to explore our community and find your place at NSCI.
Susan Ellenby, our engagement manager, would love to connect with you and tell you more about our community. Please contact Susan by phone or email to discuss your interest or fill out an interest form.
Come Visit Us
We would love to have you join us for a meaningful Shabbat service, a lively morning at our religious school, or special High Holy Day services which are open to the community. If you are planning to come to a Shabbat service or event, let us know in advance because we would like to greet you and introduce you to some of our wonderful congregants. Please reach out to Susan Ellenby to schedule a visit.
Want to join us for the High Holy Days?
The new year is the perfect time to get a sense of our community. A selection of our High Holy Day services are open to people who are not yet congregants. We welcome you to join us by purchasing a Community Pass.
Benefits of Membership
Meet with our clergy for pastoral care

Attend High Holy Days services
Enroll your children in our Goodman Center for Jewish Education, including our B'nei Mitzvah program
Access to all Adult Education courses
Receive our members-only publications, such as our Bulletin and our weekly e-newsletter
Hold life-cycle events, such as weddings and funerals, in our Sanctuary
Rent our spaces for other purposes, such as a bris, baby naming, meeting, or party
Travel with us on trips to Israel and other Jewish communities around the world
Ready to Join?
Please click here if you are interested in becoming a new congregant or are a returning congregant wishing to reactivate your affiliation.
Wed, September 27 2023
12 Tishrei 5784
Questions? COntact us:

Todd Braman
Executive Director
847.835.0724 ext. 646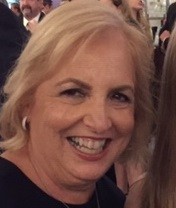 Susan Ellenby
Engagement Manager
847.835.0724 ext. 615
Wed, September 27 2023 12 Tishrei 5784