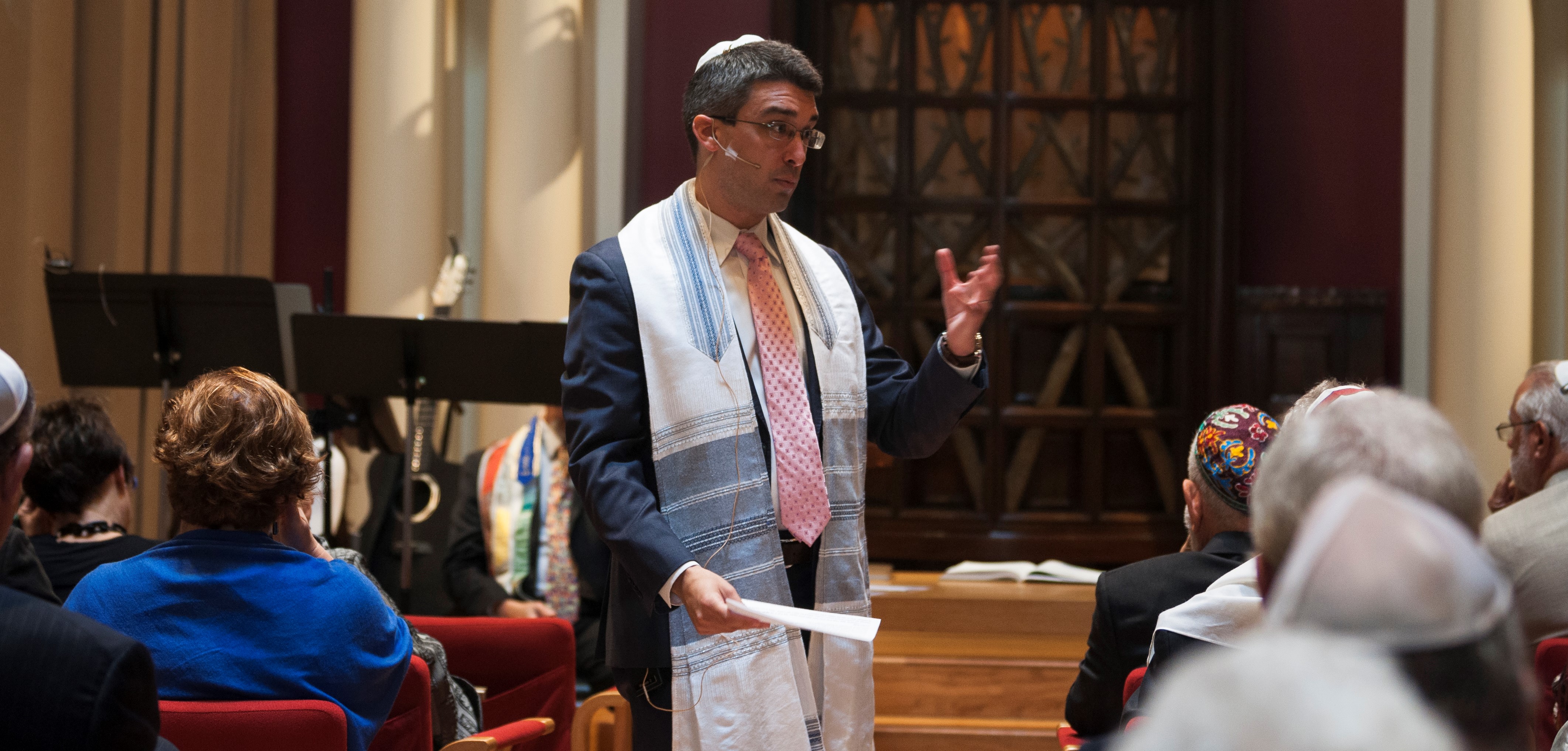 Adult Learning & Gathering
Welcome to a rich offering of adult learning opportunities here at NSCI. Whether you are curious about a topic and have never come to a class, come to everything we offer, or somewhere in between, there are chances for you to jump in for a one-time program or for an ongoing course of study. From basics of prayer and Judaism to Talmud study to creating new ritual, to delving into deeper meanings of prayer to exploring questions of Jewish identity and faith, to chanting sacred text, we've got it—and so much more. We offer learning in our NSCI building, out in the community and on the road too. We teach, welcome stellar teachers familiar and new to join us, and we proudly partner with wonderful community organizations. Please take a look at these pages, find something you'd like to check out and sign up—come and learn! Try something new, or continue to learn something you love. Come by yourself or, bring a friend or a family member. Learn with us. We can't wait to learn with you!
We are using our NSCI Facebook page as a central hub for gathering. If you have not done so already, please Like our page.
Here's our lineup or classes and engagement opportunities for the upcoming months. Check our website and Facebook for continual updates.
For the recordings from past programs, click here.
Study the Talmud's "Greatest Hits" with Rabbi Geffen
Winter session Mondays, Jan. 10 - March 14 (No Class Jan. 17 & Feb. 21)
Spring session Mondays, April 11 - May 23
1 - 2 p.m. on Zoom
Join Rabbi Geffen to study the Talmud. From January through March, we will study a selection of the most well-known or important sugiyot (Talmudic discussions) scattered throughout a variety of Talmudic tractates. No experience necessary. Texts will be provided.
Click here to register for the winter session and here to register for the spring session. Click here for the Talmud texts.
From Exile to Start-Up Nation - A Six-Part History of Zionism and Israel with Renowned Israel Educator Mike Hollander
Wednesdays at 12 p.m., Jan. 5 - Feb. 9 on Zoom
This series is based on the premise that "Zionism is the most successful revolution of the Twentieth Century." It begins with the precursors of Zionism in the second half of the Nineteenth Century, continues through the founding of Political Zionism at the First Zionist Congress in 1897, and then looks at the 50 years of building the pre-state Jewish community (Yishuv) in Palestine. The remaining sessions explore the major challenges, successes and failures, wars and governments of Israel through its 73 years of independence.
Click here to register. Click on the links below to view the previously recorded sessions.
Intro to Judaism
Wednesdays at 7:00 PM, Jan. 12 - May 25 (In Person)
Introduction to Judaism is an engaging multi-session course for adults interested in exploring Jewish life through a Reform lens. Rabbi Daniels will co-host this class with clergy from other local Reform congregations.
Click here to register.
Contemporary and Classic Jewish Stories with Neil Rigler
Monday nights, 7:00-8:30 PM, January, 24, 31; February 7, 28; March 7, 14
Starting on Zoom
We will read and discuss contemporary Jewish short stories for the first few sessions, and then continue with a Saul Bellow novel (that we'll choose together) for the following weeks. Copies of the stories will be emailed before each session and read aloud that night. Novel will be selected in advance so that you can acquire it with time to read.
Click here to register.
ADULT B'NEI MITZVAH, A Life-Changing Journey
Adult B'nei Mitzvah is a journey of learning and community culminating in a group service led by our students who read Torah and share their thoughts. Class meets two hours/week on Monday nights during the school year, one hour of Hebrew and one of prayer, holiday, theology and other topics. Adult B'nei Mitzvah draws students from varying backgrounds and is about learning and finding out about yourself and your beliefs -- you'll read and study, and reflect on where you are and what you think. It's a wonderful opportunity to get to know others in our community with whom you might never have met.
We are building a class now and welcome a few more students. Interested in learning more about it? Rabbi Greene is thrilled to speak with you!
If you are interested, please contact Debbie for more information.
Senior Connections Online
Let's connect for lively conversation, camaraderie and entertainment. Join us for:
Wednesday, Jan. 26 at 1 p.m. on Zoom
"Remembering the Edgewater Beach Hotel" presented by cultural historian Leslie Goddard. The Zoom room will open 10 minutes early to give everyone a chance to say hello!
Click here to register.
Wednesday, Feb. 23 at 1 p.m. on Zoom
"The Grandmasters of American Comedy-Carl Reiner & Mel Brooks" presented by
Brian Rose, Professor Emeritus Fordham University
Click here to register.
Remix Judaism: Preserving Tradition in a Diverse World
Sunday, Feb. 6 at 10 a.m. on Zoom
Rabbi Greene in conversation with author and DePaul Professor Roberta Rosenthal Kwall about her new book. Remix Judaism brings a thoughtful, personal perspective to Jewish meaning that invites us to consider what we do and how we choose in our own Jewish practice. Remix Judaism: Preserving Tradition in a Diverse World is widely available—join us even if you've not read it yet. To purchase the book: https://amzn.to/2kY8gFo.
Click here to register.
Loving Those with Memory Loss
Tuesday, March 1 from 12 - 1 p.m. on Zoom
A conversation for family members of those who are showing dementia. Rabbi Greene will speak with Sarah Cohen, Dementia Care Specialist of CJE SeniorLife, in a conversation about normal vs not normal aging. Discuss signs that suggest that your dear one may need more assistance and consider your role in their care.
Click here to register.
"By The Grace Of The Game" - Virtual Book Talk with Dan Grunfeld
Wednesday, March 9 at 7:30 p.m. on Zoom
By the Grace of the Game is a multi-generational family epic detailing history's only known journey from Auschwitz to the NBA.
From the grips of the Nazis to the top of the Olympic podium, from the cheap seats to center stage at Madison Square Garden, from yellow stars to silver spoons, this complex tale traverses the spectrum of the human experience to detail how perseverance, love, and legacy can survive through generations, carried on the shoulders of a simple and beautiful game.
Written by Dan Grunfeld, son of University of Tennessee basketball legend Ernie Grunfeld.
Foreword by Ray Allen, NBA Champion and United States Holocaust Memorial Museum Council Member
Click here to register.
And check out these great URJ Adult Education Opportunities:
Learn to Read Hebrew for Adults is now enrolling!
A true beginner's course! Familiarity with Hebrew can be a key to feeling at home in the Jewish community. Ten live online class sessions with our experienced Hebrew educators and a community of learners, coupled with independent practice between sessions, will enable students to master the alef-bet. Jan.-March 2022; 10 one-hour sessions, $180.
Click here to register.
Stay tuned for:
We will be piloting an affinity space gathering for those who have recently converted to Judaism (in the last 0-5 years). We hope this will be a place for connection and support for your Intro students to meet others who have had similar experiences, to gain confidence, and to answer that question of "what's next?" More info to come.
Sun, January 23 2022 21 Sh'vat 5782