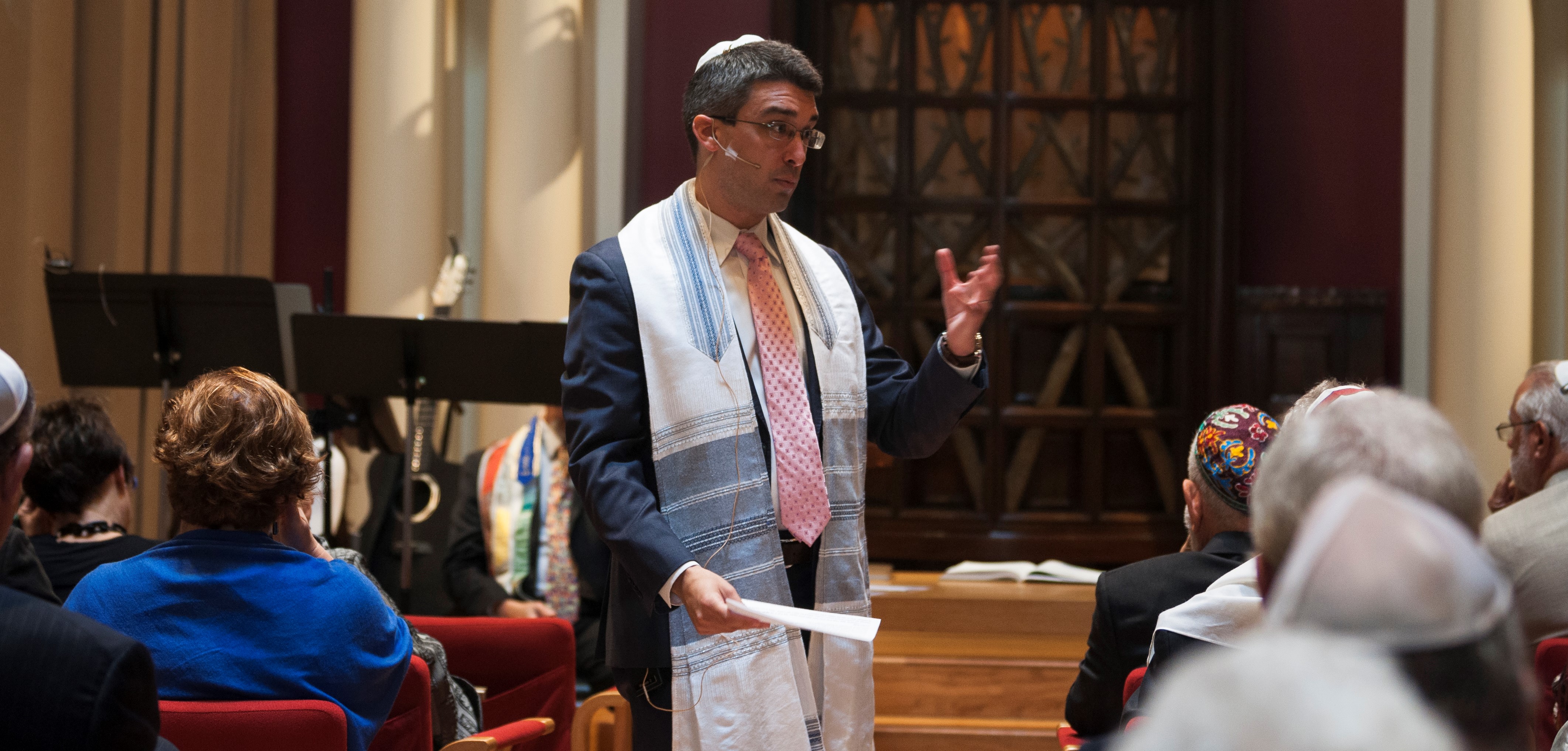 Adult Learning & Gathering (Virtually)
As each of us navigates this unprecedented crisis, we want you to know that we are here for you. Amidst so much that remains unknown, now, more than ever, NSCI intends to serve as a source of comfort and guidance, inspiration and even joy. Remember that despite our being physically separated, none of us are alone. We are doing our very best to be "here" for each other, in keeping with our mission. Please do not hesitate to reach out to us to let us know if you are in need of support. We will do our very best to work as a community to take care of each other and minimize disconnection and fear in the ways that we can. As a sacred community bound together by the highest principles, we choose to elevate the power of hope, the power of love and the power of community, and in doing so, assure that together we are stronger than anything that threatens.
We are using our NSCI Facebook page as a central "hub for gathering." If you have not done so already, please "Like" our page.
Here's our lineup of classes and virtual engagement opportunities for the upcoming week. Check our website and Facebook for continual updates.
Now More Than Ever, Why Judaism Matters
With Rabbi Rami Shapiro, The Bernice and Seymour Nordenberg Memorial Scholar in Residence
Rabbi Rami M. Shapiro, commonly called "Rabbi Rami", is an author, teacher, and speaker on the subjects of liberal Judaism and contemporary spirituality.
Sunday, November 1 from 10:00-11:00am - "Why Judaism Really Matters" on Zoom
Sunday, November 15 from 10:00am-11:00am - Grace" on Zoom
Friday, December 4 at 2:30pm -"Judaism as a Religion of Argument and Doubt" Sermon on Facebook and Streamspot
Please click here to register for the two Zoom classes.
The Bernice and Seymour Nordenberg Memorial Scholar In Residence Program is endowed through a gift from Mark & Linda Nordenberg in loving memory of Bernice & Seymour Nordenberg and Sylvia Wolfson.
Clergy in Conversation
Wednesdays, November 4 & 18 and December 2 & 16 at 12:00pm - Facebook and Streamspot
Join Rabbis Daniels, Geffen, Greene, and Cantor Goldstein as they discuss compelling topics of our time.

How To Be Comfortable Having Uncomfortable Conversations w/ Rabbi Daniels and Billy Planer
Thursday, November 12, 2020 at 7:30pm - Zoom
In our deeply fractured society, trying to speak across the divide sometimes feels impossible. Join Rabbi Daniels and Billy Planer, Founder of Etgar 36, to discuss how to have these important and necessary conversations without "all the heat," how to practice self-care as we enter into uncomfortable conversations and even rethink what 'success' looks like during a difficult conversation. Please click here to register.
Dangerous Religious Ideas
Tuesday, November 17 at 7:00pm - Zoom
Our Nachman Scholar Rabbi Dr. Rachel S. Mikva will grapple with the ways in which all religious ideas are potentially dangerous--even those that lie at the heart of faith. Rabbi Mikva's newly released book takes on concepts that have been wielded to cause both harm and good throughout history. All are essential as we grapple with the power of religious ideas and the role of religion in society.

Rabbi Dr. Rachel S. Mikva serves as the Herman E. Schaalman Chair in Jewish Studies and Senior Faculty Fellow of the InterReligious Institute at Chicago Theological Seminary. The Institute and the Seminary work at the cutting edge of theological education, training religious leaders who can build bridges across cultural and religious differences for the critical work of social transformation. Rabbi Mikva brings a passion for justice and academic expertise to her teaching and her new book, Dangerous Religious Ideas: The Deep Roots of Self-Critical Faith in Judaism, Christianity, and Islam.
Sign up here to receive Zoom link & text. First folks to sign up will receive a free copy of Rabbi Mikva's brand new book, shipped to you directly.
The Nachman Family Adult Education Series was conceived by Rosalind (z"l) and Dr. Adolph Nachman (z"l) as an opportunity to bring exciting outside scholars to teach adult learners at NSCI.
Grief is the Word
Monday, November 30 from 8:00pm-9:00pm - Zoom
Join Rabbi Geffen in conversation with Rebecca Soffer, founder of Modern Loss, for this important conversation about navigating individual and shared grief in 2020. Participants will have the opportunity to share in conversation and ask questions.
Advance registration required by Friday, November 27th. Please click here to register.
Annual Family to Family Thanksgiving Mitzvah Project
Sunday, November 22 at 9:00am-1:00pm
Provide a Thanksgiving meal for a Whittier Elementary School (Waukegan, IL) student and their family. You can choose to participate "in person" or "drop off only" on Sunday, November 22. Everyone must register online before November 18. Click here to register.
JCFS Chicago Holiday Gift Drive
Click here to sign up online by the beginning of December to participate in JCFS Chicago's Holiday Gift Drive. JCFS Chicago will only be collecting e-gift cards this year.
NSCI Volunteers at Cradles to Crayons
Tuesday, December 8, 2020 at 10:00am-12:00pm
Sign up to volunteer with NSCI at Cradles to Crayons' Giving Factory (4141 W George St, Chicago)! NSCI has reserved a 2-hour block beginning at 10am, with small-group volunteer orientations beginning at 10:00am, 10:15am and 10:30am. Space is limited. Click here to sign up.
17: NSCI's Refugee Resettlement Project — Welcoming A 3rd Family!
January/February 2021
For two consecutive years NSCI has partnered with RefugeeOne to help resettle a refugee family here in Chicago. We are grateful for the opportunity again to work with RefugeeOne to settle a third family, and invite you to visit nsci.org/17 to learn more about 17: NSCI's Refugee Resettlement Project, including many ways for you and your family to get involved!
Feed the Homeless Update
For nearly three decades NSCI's Feed the Homeless program has helped to feed thousands of people around Chicago, and we're proud that the program is continuing during the Pandemic. Since we are not gathering to prepare and serve meals, NSCI is sending bulk groceries for brown-bag meals to both The Night Ministry and 4th Presbyterian Church's food programs. Instead of our famous chili that we have served for so many years at 4th Presbyterian Church, we are sponsoring a monthly restaurant-prepared and delivered dinner for their Sunday evening dinner service.
Meditation Under the Sky: Navigating the World with Calm and Centering
November 2 and 11 at 7:30-8:30am
Whether you are new to meditation or have a regular practice, join Rabbi Wendi Geffen for seasonally inspired meditation sessions. Bring your own mat or chair. Generous physical distancing will be enforced. Masks must be worn entering and exiting the session. Space is limited and advanced registration is required. Program will be moved inside into a large open space in case of inclement weather. Please click here to register. This program is only open to current NSCI congregants.
Healing Service with Cantor Goldstein
Wednesdays, November 4 & 18 and December 2 & 16 at 8:00-8:30 PM - Facebook
Join Cantor Goldstein for a quiet and contemplative Healing Service. Whether seeking support in navigating the circumstances in which we or our loved ones find themselves, together we can create a quiet, gentle time for prayer, meditation, and song that focuses on healing and wholeness.
Click here for the service packet.
The Mindful or Mindless Life
Fridays, November 6, 13 & 20 and December 4, 11 & 18 at 11:00am-12:00pm - Zoom
Join Rabbi Wendi Geffen in exploration of ancient Jewish spiritual teachings that can strengthen our capacity to live with awareness, generosity and compassion even amidst the most uncertain of times. Sessions will include study, discussion and meditation. No experience necessary.
Please click here to register.
Shabbat Morning Experience
Beginning in November, our Shabbat Morning experience will move to 9:30am in Zoom so that worshippers can more actively participate. Join one of our clergy for an abbreviated prayer experience and extended Torah study. This experience includes the reading of the Kaddish list as well as saying Kaddish. Advance registration is required in order to receive the Zoom link, click here to register. The Experience will be streamed to our website for those who do not wish to be on Zoom.
Havdalah and Jeffrey Lasky Memorial Artist in Residence Elana Arian Concert
Saturday, November 7 at 7:30pm - Facebook and Streamspot
Let's close Shabbat all together with a teen-led havdalah service followed by a special concert by this year's Jeffrey Lasky Memorial Arts Weekend Artist in Residence, Elana Arian.
Jewish Jammers with Cantor Goldstein
Mondays, November 9 & 23 and December 7 & 21 at 7:00-8:30 PM
Gather together with Cantor Goldstein for an in-person, socially-distanced jam session at NSCI! Bring your guitar, bass, harmonica, or other instrument and a piece of music to play with the group (we'll provide the drums). Masks must be worn at all times while inside the synagogue. This program is only open to current NSCI congregants.
Please click here to register.
First Night/First Light
Thursday, December 10 at 5:30pm
Join us to celebrate the first night of Chanukah! We'll celebrate with a communal menorah lighting, celebration and goodies. Bring your own menorah to join in as we light our brand new, HUGE, outdoor menorah! Advance registration required.
Thu, October 22 2020 4 Cheshvan 5781