Elul & Sukkot Programming
Elul Programs

Each year, as the High Holy Days draw near, Jewish tradition invites us to use Elul, the final month of the Hebrew calendar year, as an opportunity to reflect on our past, discern what we want to leave behind and what we want to carry with us, and begin to imagine a new and renewed future. Our learning offerings for Elul this year provide a diverse selection of offerings designed to support those interested in taking up the renewal invitation.

The Roots of the High Holy Days: Study the Talmud with Rabbi Geffen
Mondays, August 29, September 12 & 19 from 1 - 2 p.m. at NSCI
Join Rabbi Geffen to explore how the High Holy Day theme of repentance is treated throughout our sacred texts, from Torah to Talmud to Mishneh Torah and beyond. Click here to register.
Shofar Corps with Cantor Goldstein
Monday, August 29 from 6:30 - 7:30 p.m.; Sunday, September 11 from 12 -1 p.m.; and Sunday, September 18 from 12 -1 p.m.
Whether you know how to play Shofar or not, if you have a Shofar this is your chance to learn, practice and participate in Shofar Calling opportunities during the Holy Days. Click here to register.
The Mindful or Mindless Life: A New You for the New Year
Fridays, September 2, 9, 16 and 30 from 12 p.m. - 1 p.m. (no class on Sept 23) in Perlman Sanctuary
The High Holy Days hold within them the promise of starting over, starting new, returning to the best versions of ourselves and our lives. But that transformation does not "just happen." Like all things, it requires effort. Join Rabbi Geffen along with others interested in taking up the sacred work of teshuvah - returning - to kick start the process. Requirements to attend: open heart and mind, willingness to be self-reflective, ability to restrain judgment of others.
Click here to register.
Music of the Holy Days with Cantor Goldstein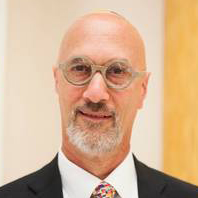 Tuesdays, Sept. 13 & 20 from 7 -8 p.m. via Zoom
Join Cantor Goldstein in preparation of the Holy Days through our rich musical traditions. We'll explore the prayers that are unique to Rosh Hashanah and Yom Kippur in a variety of musical settings; Melodies that are sure to inspire and evoke memories of holidays past!
Click here to register.
NSCI Spirituality Walks:
Walking Toward Wholeness
Chicago Botanic Garden
Walk 1: Elul: A Sojourn of Return and Forgiveness - Wednesday, September 14 from 9 - 10:30 a.m. (rain date September 16)
Walk 2: Sukkot: Harvesting Joy - Wednesday, October 12 from 9 - 10:30 a.m. (rain date October 14)
"…we can derive meaning and support from walking our journeys."
A walk in nature can become a transformative journey, a spiritual sojourn into our inner landscapes. As settings and texts intertwine, relationships between textures, shapes, scents, colors, water and land become powerful metaphors and a source of wisdom. Each walk is enriched through mindfulness practice, poetry and texts. Rabbi Nina J. Mizrahi will be leading spiritual sojourns through the Chicago Botanic Gardens. We 'll meet outside the Chicago Botanic Gardens Gift Shop and will begin promptly at 9:00 am. Wear comfortable shoes & clothes (sun & reading glasses, hat & water bottle). You will not need your phone or camera.
Click here to register.
Selichot: A reflective time before the new year

Saturday evening, September 17, 7:30 pm, the Goodman Terrace
Selichot, our reflective ritual before Rosh Hashanah that occurs on a Saturday night prior to the New Year, allows us to gather thoughtfully to consider our journeys. We will hear from several members of our congregation who will speak, a la the popular radio show The Moth, to a powerful facet of their personal journey that connects them and will, no doubt, inspire us to reflect on our own journeys.
Join us for an evening story-telling, Havdalah and dessert outside on the Goodman Terrace, overlooking the lake.
Back to Synagogue Fair
Sunday, September 18 from 9:30 - 11:30 a.m.
Stop by the synagogue to say hello to clergy and staff. Pick up your High Holy Day Passes if you have not yet received them in the mail. Joining services remotely? Borrow prayer books to enhance your worship experience. Learn about NSCI auxiliaries and upcoming events.
At the water's edge...at the year's edge
Mikvah at the Lake
Sunday, September 18 at 9:00 am.
Mikvah is a ritual of transition and transformation. As we approach the new year, mark your change and growth of the past year with spiritual preparation. Join Rabbi Greene at Glencoe Beach where we'll engage in reflective conversation, and then those who wish will together take a dip in the lake. Wear your bathing suit and bring a towel and warm clothes. Curious? Rabbi Greene would love to talk to you. Contact Debbie Heywood to get in touch.
Sukkot Programs
WNSCI* Sisters in the Sukkah

Tuesday October 11 at 11:30 in person.
Bring a fall-inspired dish to our fall potluck. Join us in the temple sukkah to eat good food, schmooze and learn about the fabulous holiday of Sukkot.
*You do not need to be a member of WNSCI to attend.
Click here to register.
Family Fall Fest: Celebrate Sukkot & Simchat Torah w/ Food Trucks & Fun!
Sunday, October 16 from 11 a.m. - 12:30 p.m.
Celebrate the end of Sukkot and Simchat Torah with lunch for purchase from local food trucks and enjoy holiday-themed activities for all ages and stages. Activities include mitzvah projects, shaking the lulav, a chance to look up close inside a Torah scroll, photo booth and much more!
Pack toiletries for The Night Ministry, make tzedakah boxes with Magen David Adom, bring NEW winter hats, gloves and mittens to decorate the 'Mitzvah Sukkah,' and many more hands-on mitzvah projects! We'll also have a photo booth as well as holiday-themed activities and fun for all ages & stages!
Click here to register.
Shemini Atzeret/Simchat Torah Service with Yizkor

Monday, October 17 at 9:30 a.m. in Perlman Sanctuary

Sun, October 2 2022
7 Tishrei 5783
Sun, October 2 2022 7 Tishrei 5783