Elul Programming
The Music of the High Holy Days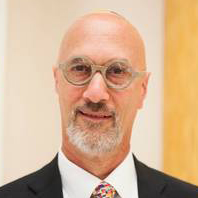 Click here to view the first session and here to view the second session of discussions with Cantor Goldstein in a preparation of the High Holy Days. Hear the majestic music that makes us think of the Days of Awe including different versions and a variety of musical settings to give a sense of how our worship continues to evolve.
How to Make the High Holy Days Holy at Home

Click here to view the conversation with Rabbi Geffen exploring Jewish wisdom and inspiration, and offering practical advice for how to make this year's High Holy Days holy in your home.
Selichot Service

Click here to watch this beautiful and inspiring service as we approach the Days of Awe. As is NSCI tradition, we changed our Torah coverings from their regular adornments to pure white for the High Holy Days, and with melody and meditation, prayer and reflection, watch as we set the groundwork for this year's work of teshuvah together.

Study of the Akeidah (The Binding of Isaac)
Each year we hear the Akeidah story on Rosh Hashanah morning. In the video, Cantor Goldstein explored this familiar portion, its significance, and its meaning. There may be a surprise or two as well. Click here to watch the video.
Sukkot PROGRAMMING
Sukkot at Home!
Every year, Sukkot offers us the opportunity to celebrate on
e of the most beautiful and celebratory home-based Jewish experiences through the building/assembly and decoration of our own sukkah - a temporary home - outdoors. There are many pre-assembled kits you can buy online that make assembly very simple, or you can construct your own. Check the Sukkot resources for instruction guides and other great Sukkot tips.
Reserve Time in our Sukkah!
October 4-8
Congregants are invited to sign up for individual times, either alone or with members of your household, in our NSCI sukkah! Bring a meal or snack. Shake the lulav (gloves provided) and bring a gourd or decoration to hang if you wish. Reserve your time here.
Fri, January 15 2021 2 Sh'vat 5781